RAM
8GB DDR4 RAM 3200Mhz KINGSTON HYPERX FURY (NEW PACKED WITH WARRANTY)
Kingston 8GB DDR4 Ram 3200Mhz (New Packed)

Kingston HyperX Fury Black RGB Gaming Ram

Stunning RGB Lighting With Aggressive Style

Patented HyperX Infrared Sync Technology

Intel XMP Ready

Ready For AMD Ryzen

Compatible With All DDR4 Supported Pc's & Motherboard

UDIMM Memory 288pin

1 Year Warrenty
Availability:
Out of stock
₨ 10,000
Out of stock
SPECIFICATION:
8GB DDR4 RAM 3200Mhz
8GB DDR4 RAM 3200Mhz KINGSTON HYPERX FURY RGB GAMING (NEW PACKED WITH WARRANTY)
DETAILS:
BRAND:                       KINGSTON
MODEL:                       HYPERX FURY BLACK
APPLICATION:             DESKTOP PC
CAPACITY:                   8GB 
FREQUENCY:               3200Mhz, (PC4-25600)
XMP READY:                YES
AMD RYZEN READY:   YES
TYPE:                           DDR4, PC4
PIN:                              288
ERROR CHECK:           NON-ECC
INTERFACE FORM:      UDIMM
CAS LATENCY:             CL-18
VOLTAGE:                     1.2V
DRAM DENSITY:           8GBIT
WARRENTY:                1 YEAR
8GB DDR4 RAM 3200Mhz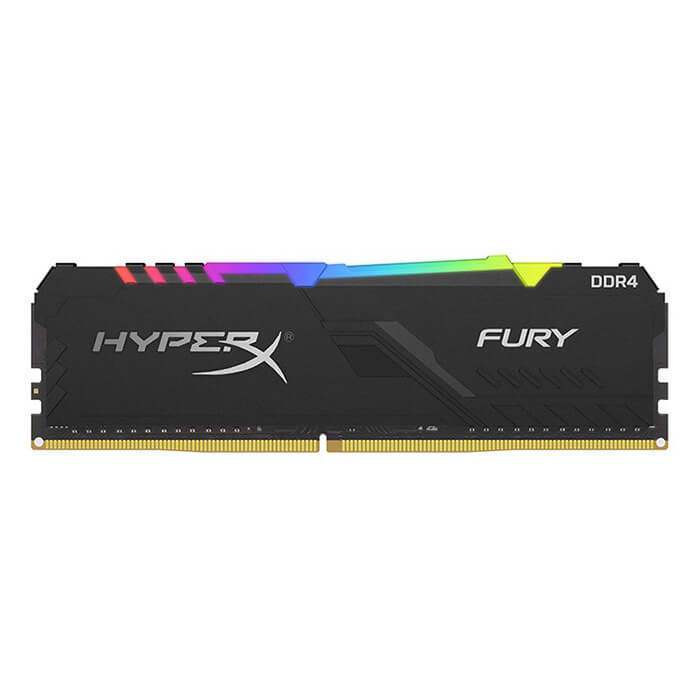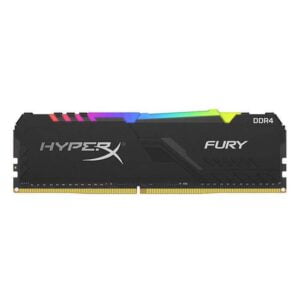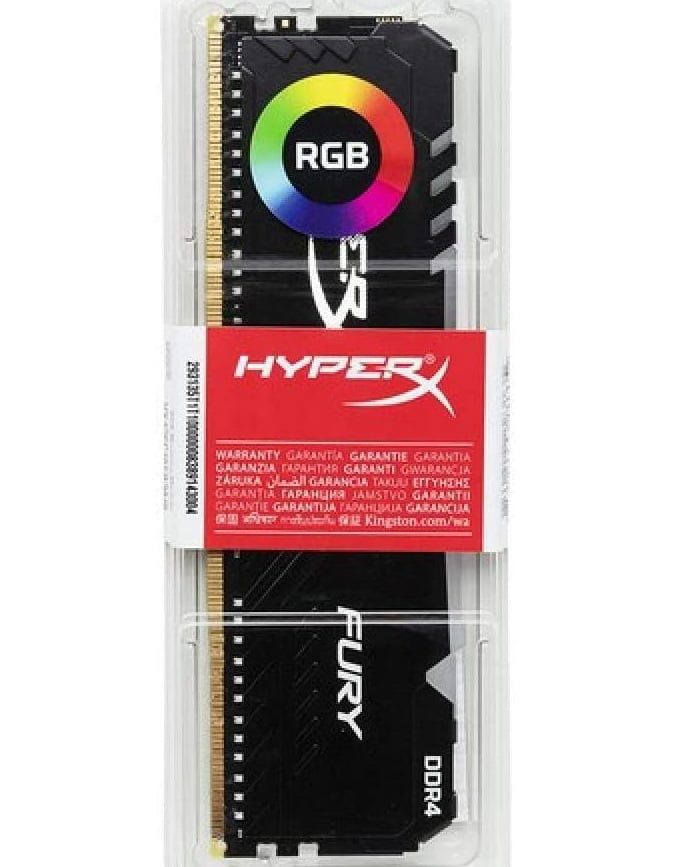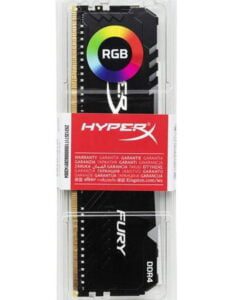 KINGSTON HYPERX FURY RGB GAMING RAM
HYPERX FURY DDR4 RGB Delivers A Boost Of Performance And Style With Speeds Of Up To 3733mhz, Aggressive Styling, And Rgb Lighting That Runs The Length Of The Module For Smooth And Stunning Effects. This Dazzling Cost Effective Upgrade Is Available In 2400mhz–3733mhz Speeds, Cl15–19 Latencies, Single Module Capacities Of 4gb–32gb, And Kit Capacities Of 16gb–128gb. It Features Plug N Play Automatic Overclocking At 2400mhz And 2666mhz Speeds And Is Both Intel Xmp-Ready And Ready For Ryzen. Hyperx Fury Ddr4 Rgb Stays Cool With Its Stylish, Low-Profile Heat Spreader. It'S An Easy Free Upgrade For Your Intel Or Amd-Based System.








How to place an order online?
When you add a product to cart and choose to check out our representative will call you to confirm your order/location and other details. Once the order is confirmed from your side a pin packed products is opened and tested for customer satisfaction. Then you will be sent a video proof of the functionality of the product. 
Basit computers provides all type of gaming equipment for shop keepers and customers furthermore we also wholesale gaming equipment, Customer satisfaction is our top priority being the reason we have customers all across Pakistan. We look forward to improving your gaming experience and promoting gaming in Pakistan.
We started off selling graphics cards but with your support now we have complete variety of all kinds of gaming equipment which includes motherboards processors rams hard drives solid state drives headphones keyboards mice pci pice cards gaming gear such as RGB fans led strips led bars cpu coolers RGB gaming casings which can also be controlled by a remote moreover we are the only authorised distributos of AA tiger equipment in Pakistan.
Team Basit Computer is very proud to announce that currently and in near future we will also be dealing in all kinds of brand new box packed items with warranties. 
You can visit Manufacturer Company: https://www.amazon.co.uk/HyperX-Fury-HX436C17FB3A-Memory-Module/dp/B07WJJFV9Z?th=1
You can visit our 24 Year old outlet at Hall Road Lahore: https://goo.gl/maps/LZmtM18ueq9FrjAt6
Our Facebook Page: https://www.facebook.com/BasitComputers.bc
Our YouTube Channel: https://www.youtube.com/@basitcomputers
For More Equipment: https://basitcomputers.com/product-category/ram/